Heights library event teaches kids about solar robotics
About a dozen area children and their parents got a chance to learn a little about solar power and robotics during an event held at the Stewart C. Meyer Harker Heights Public Library on Tuesday afternoon.
The library supplied kits for participants that held everything they would need to put together a basic solar-powered robot — and more, as the kits would make 12 different robots when all was said and done. It also contained the all-important solar panel that would have their robots up and moving once completed.
Library clerk Heather Heilman, who also holds the weekly virtual Science Time program, led the children in putting together first the robot bases and bodies, walking them through the instructions as she demonstrated each step. The parts and instructions were a bit involved, but with the help of Heilman, and their parents and guardians, the children seemed to have little difficulty.
"The good thing is," Heilman told participants, "if you mess up, it's easy to pull back apart."
Noah Wilson, 8, appeared to have almost no difficulty following the directions on his own. "I've done this before," he said as he worked ahead.
"He likes to build stuff," his father, Earl, confirmed. Noah would later turn his basic robot into a dog-bot because, he said, he has two dogs at home.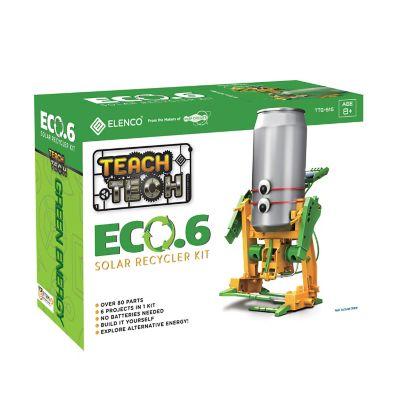 Bases and bodies completed, robot heads were put together and added next, then wheels were attached to the body to enable movement, and finally the wires were connected. Heilman led everyone outside to test the robots.
"Why do we take it outside?" she asked the children. "What makes the solar panel work?" The children all shouted out, "The sun!"
Someof the robots, like Noah's, worked the first time, though a few had to do some troubleshooting.
"The robot didn't work, so I'm redoing it right now," said Aaliyah Roman, 9. It worked on her second try.
Barry Holt and his granddaughter, Kennedy, 8, built the robot together. "It worked a little bit," Holt said about their first attempt. After troubleshooting the gears, they had better luck on their second attempt.
"It got better the second time," Holt said, adding, "It finally worked pretty well. We really enjoyed it."
Noah sad he had a great time, too. His favorite part? "Building it with my dad," he said.
Heilman said of the event, "I think it went well, despite the fact that it wasn't easy to put together," adding that she was really impressed with the children. "They followed directions really well. I was pleased with how well they grasped (the concepts) and their persistence."