How Do You Charge Your DC Phone With an AC Source?
When the AC source has the current switching directions, the path through the diodes changes. The result of this bridge rectifier is to make the output wires always positive on one side and negative on the other. If you were able to measure this current coming out of the bridge rectifier, it would look like this.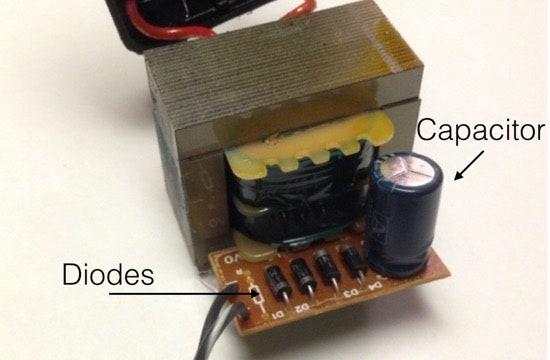 That's still not DC, but it's better.
Now let's jump to the demo. Jeff Regester made a bridge rectifier with one small change. Instead of diodes, he used diodes - light emitting diodes (LED). Yes, an LED is a diode. The result of using LEDs for the diodes is that you can see which wires in the circuit have current going through them. Of course if you use this with a 60 hz signal, it's pretty hard to see. In this sample video, the source is just 3 hz.