How to prepare in case you get stranded in your car during a snowstorm
By now, most people have heard about the hundreds of folks that were stranded in their vehicles on Interstate 95 in Virginia overnight, stemming from Monday's snowstorm.
Maryland State Highway Administration encourages people to telework or delay their morning commute during winter storms to let crews clear roads, spokeswoman Shantee Felix wrote in an email. Motorists can check on traffic and snow plow response in Maryland online.
Inevitably, there are vehicles on the road during the storm and some end up in ditches, stranded or worse.
"While the backup on the Virginia highway seems an extreme example, hours-long delays on winter roadways are not unusual," Ragina C. Ali, spokesperson for AAA Mid-Atlantic in Maryland and Washington, D.C. wrote in a news release. "And, these situations are hardly limited to the Northeast. We've seen the same from Georgia to Texas. Just a little bit of snow or ice can leave motorists stranded for hours on end."
Snow totals: How much fell in Washington County, Tri-State area
Cancellations: Snow closes Washington County schools Friday
So if you're going out on the road during a potential winter storm, how do you prepare for the possibility of being stranded?
Emergency managers, like Washington County's Tom Brown, urge people to treat preparedness for being in your vehicle during winter weather like you would for home preparedness.
Put a bag together of supplies in case you get stuck in the car.
More than 40% of drivers don't keep an emergency kit in their vehicle, according to previous AAA research.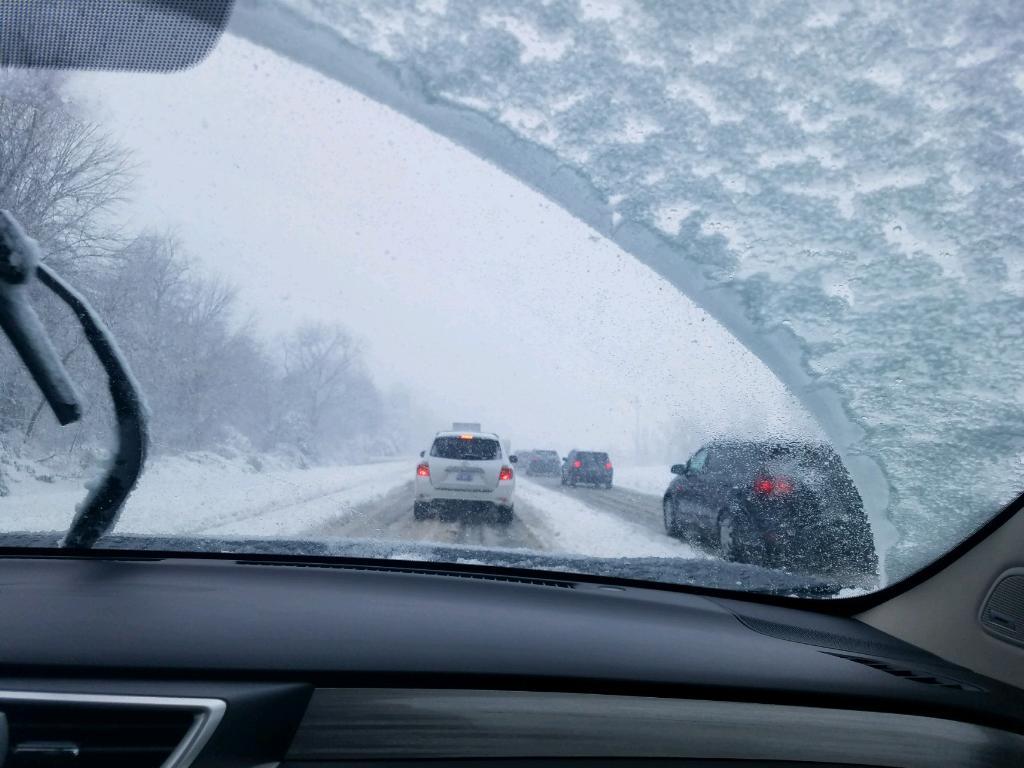 What goes in the emergency kit?
AAA recommends including in the emergency kit the following items:
Funkstown Fire Chief Jerry Keplinger recommends having protein, energy and/or chocolate bars for food. They are higher in calories and last long.
Among other items Brown recommends having are blankets to keep warm and an extra set of clothes including socks and boots. Often people get out into the snow to try to free their vehicle and end up getting back inside with wet clothes, he said.
Because water bottles could burst or leak if the water freezes, Brown suggests having another container for the water.
But Keplinger said as long as you can keep the car warm, the water shouldn't freeze.
Brown said the best thing people can do when stranded is call 911 and stay put.
Tips from Brown:
Make sure your vehicle is winter-ready, including tires with good tread and proper inflation, Felix wrote. Make sure lighting systems are working and check fluid levels, especially wiper fluid.
More:27-hour commute: Virginia officials pelted with questions after hundreds of drivers were stuck on I-95 overnight
More:'An outrage': Why drivers were left stranded overnight, some for 24 hours, on I-95 in Virginia
More:Washington County 911 can better track location of cellphones
Emergency response
"If someone is stranded and calls for help, we're going to make every effort to get to them and every effort to remove them from that potentially dangerous situation," Brown said.