Film Review: EMERGENCY: Sharp College Buddy Movie Demands Viewer Attention [SXSW 2022]
Emergency Review
Emergency (2022) Film Review from the 29th Annual South by Southwest Film Festival, a movie directed by Carey Williams, written by KD Davila and starring Donald Elise Watkins, RJ Cyler, Sebastian Chacon, Sabrina Carpenter, Maddie Nichols, Madison Thompson, Diego Abraham, Summer Madison, Gillian Rabin, Patrick Lamont Jr., Mike Forbs, Adrian Lockett, Melanie Jeffcoat, James Healy Jr., John Paul Kakos, Callan Wilson and Charity Cervantes.
The new buddy picture, Emergency, has a lot of movie crammed into it and is all the more effective as a result. What starts out as a comic film about a trio of college students/roommates ends up becoming a deeply touching picture about how prejudices and lazy thinking leads people to make assumptions about given situations that are not only incorrect but racist as well. Unfortunately, the ways people think and jump to conclusions are very true to life . The themes explored in this entertaining picture serve as a reminder that one cannot judge a book by its cover (or rather people should not be pre-judged by their age, skin color or sex).
Advertisement
Kunle (Donald Elise Watkins) and Sean (RJ Cyler) are a couple of long-time male friends at Buchanan University. Kunle comes from a family of doctors while Sean takes life as it comes and is a bit less ambitious than Kunle. In this particular film, it would be a good idea to mention they are black because the movie wouldn't exist if they were not. They have a roommate named Carlos (Sebastian Chacon) who will also play a major role in the picture. Early in the picture, our two main characters find themselves in a sociology class where the female teacher is discussing the ways the "N" word is used and partly because she, herself, is not black, the whole concept shakes the two friends the wrong way.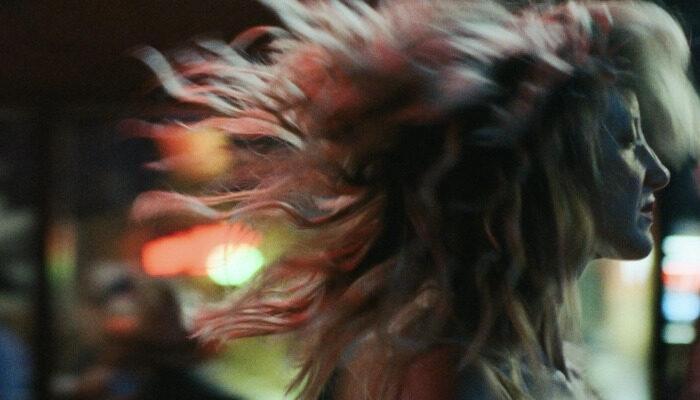 This film centers in on one night where the two central buddies in the film decide to go partying and go pick up their roommate Carlos first. They discover a passed out young white girl (Maddie Nichols) who may be drunk and both Kunle and Sean eventually expect that if they do call the police that they could be suspected of something they did not do. How did the girl get there? And what are the roommates going to do to make people believe the truth regarding how she found herself passed out in their place? And what, exactly, is the truth surrounding how the blonde girl got there in the first place anyway?
A lot of Emergency is set in a car with the three roommates and the passed out young girl driving around. Sabrina Carpenter is the young actress who plays the passed out girl's sister and she is obviously a catalyst for trouble because it is unlikely she will be accepting of the truth that these young men are doing everything right and have done nothing insincere.
There are also emotional scenes towards the end of the picture with both lead actors playing off each other like two masters of the acting game. Donald Elise Watkins is absolutely electrifying in his role as a student who has been forced to do everything in life to be successful and is confronting a situation that could shake his life forever. As his friend, RJ Cyler is also quite strong although in a different way. While also afraid of what could happen to him, Sean is also more accessible to taking risks than Watkins' character who has always done what was expected of him. With a key scene towards the end of the film where these two young men discuss the results of what ends up happening, these actors make names for themselves as performers who are vulnerable and their intensity on screen is quite admirable.
Director Carey Williams keeps the movie's pace pumping throughout and the movie is rarely dull. When other characters get involved besides the three roommates and the passed out girl, there are some scenes that don't always play well. They are too broad and sometimes take away from the impact the film ultimately makes on the viewer.
When Kunle talks about his future plans to attend Princeton and Sean realizes that he may soon grow apart from the friend he has known for a long time, it's quite moving even if the movie doesn't seem as if it's heading in the emotional direction that it ends up taking towards the end. The film explores the options the three roommates have with the passed out young girl. One is going to the police, one is leaving her outside of a hospital and there's another possibility as well. This picture lets the audience draw conclusions as to what they would do if they were in Kunle, Sean and Carlos' places.
Emergency is not a great film but it's a solid one with enough suspense, laughs and emotion to keep viewers hooked throughout its entire running time. Those looking for thought-provoking entertainment will find plenty of rewards with this movie.
Rating: 7.5/10
Leave your thoughts on this Emergency review and the film below in the comments section. Readers seeking to support this type of content can visit our Patreon Page and become one of FilmBook's patrons. Readers seeking more South By Southwest Film Festival news can visit our South By Southwest Film Festival Page, our Film Festival Page, and our Film Festival Facebook Page. Readers seeking more film reviews can visit our Movie Review Page, our Movie Review Twitter Page, and our Movie Review Facebook Page. Want up-to-the-minute notifications? FilmBook staff members publish articles by Email, Twitter, Facebook, Instagram, Tumblr, Pinterest, Reddit, and Flipboard.