How 'Croydon Mark Zuckerberg' had a vision for blue light filter business Ocushield
hruvin Patel was pulled into a meeting at his weekend job at Vision Express back in 2013, where he was told about a new glasses coating that reduced eye strain and headaches caused by blue light emitted from phones and laptops.
"I was amazed," the enthusiastic 29-year-old explains, "I thought: 'ah! This is what my mum was talking about when she said my eyes would go square if I looked at the TV too much!'"
In fact, that meeting inspired Patel to build an optical start-up that put him on TV — his inventions sparked a bidding war on ragons' en.
But back to 2013, when the entrepreneur was studying optometry at City University. His (blue) light bulb moment saw him convince lecturers to allow him to research the impact of screens on our eyes. Patel realised it was a "mass-market problem" after reading scores of clinical papers reporting that blue light was contributing to eye strain and suppressing sleep-inducing hormone melatonin.
He wanted to save his own eyes — but couldn't add a coating to his glasses because he didn't wear them.
"I had a brainwave that there had to be a better material solution which protected the eye from blue light better."
He pitched his idea at a £10,000 university business idea competition, won, and put the cash towards a prototype that would selectively filter harmful blue light, without changing the colours on the screen.
"I used spectrometers to identify how a formulation of dyes and coatings could make this become a reality."
ozens of iterations later, Ocushield began as a plastic film. Patel found a mobile screen protector manufacturer with moulds, who cut his plastic film into sizes for specific devices.
"But we quickly learned our customers wanted to protect their devices and eyes at the same time," Patel adds — and plastic film didn't do so. As tempered glass was a popular material for smartphone screen protectors, he worked on taking his screen science and installing it into the liquid that is hardened at extreme high temperatures.
Patel flew to South Korea and China to find a manufacturer.
"The factories were courting us, laying on a buffet of wild animal meat and delicacies — it really put me off, I'd just ask for the rice and noodles, and now I'm vegetarian," he laughs. He found his factories, and Ocushield now manufactures its 70 different screens and glasses in the two countries.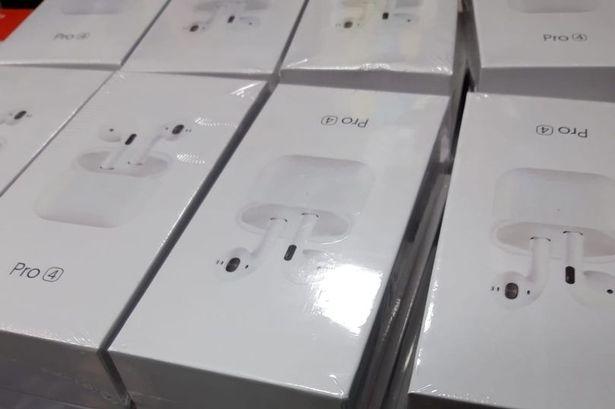 The entrepreneur then kicked off intense networking with fellow optometrists, and secured £10,000-worth of pre-orders. This, plus £5000 grant funding and some £3000 savings and student loan, bootstrapped the business.
Patel spent years tweaking his product: "Initially I'd launch an improved product every four months, taking on feedback from customers but also trying to improve the amount of blue light filtered while keeping the balance of colour.
"We have now got up to limiting 54% of harmful blue light without changing the screen clarity, which is 35% above all lenses made by opticians that have a blue light coating."
His blue light shield is now medically registered with healthcare watchdogs in the UK and US.
Patel initially worked on his business alongside his optometry job at Specsavers.
"I made a website using Wix.com from my [childhood] bedroom in Croydon — I really was the Croydon Mark Zuckerberg!"
He spent every lunch hour on Ocushield's customer service, and every evening packing up orders.
Turnover was £50,000 in year one, £110,000 by year three — when Patel quit his job at Specsavers to work on it full-time — and hit £2 million last year when Ocushield appeared on ragons' en. There Patel sought a £75,000 investment for a 5% stake in the business. Peter Jones and Tej Lalvani fought to supply it.
But despite agreeing a deal on camera, it didn't happen.
"The terms were incredibly onerous — the ragons could get rid of me or the management team for almost any reason, just because they were public figures. I spent six months negotiating, but by then the business had grown so much that the original deal from the en wasn't enough."
Instead Patel raised £1 million in ecember 2021 from Rubix Ventures, former Balenciaga boss James McArthur, and Sprint Mobile founder Jason Ellis, in a deal valuing Ocushield at £6 million.
It wasn't all smooth running, though.
"My worst moments were the self-doubt that started to creep in around the pandemic," Patel admits. "I really questioned if all this hard work was worth it! Why not live a comfortable life in the profession I trained within?"
Hearing from customers with eye problems solved by his products have pushed away doubts. Ocushield is now planning to add new products including prescription lens glasses, eye drops and supplements to its range.
"My vision," Patel adds, "if you will pardon the pun, is essentially to build an eye care brand which has all of our products in it."