screenrant.com Sister Wives: Why Fans Think Kody & Robyn Brown Changed Dayton's Name
Kody and Robyn Brown have been criticized for being too controlling of their family members in Sister Wives, and fans think the polygamous pair crossed the line when changing Dayton's name. The Brown family's followers have recently discovered Robyn's first child, Dayton, went by another name until Robyn and Kody decided that it was time for the son to rebrand when he was adopted by the controversial patriarch. From an effort to escape her painful past to a nostalgic nickname, here's why Sister Wives fans think Kody and Robyn changed Dayton's name.
Before Robyn joined Kody's plural marriage in 2010, she had a family of her own with her ex-husband, David Jessop. Robyn had three children with David, Dayton, Aurora, and Breanna, all of whom Robyn brought with her into the Brown family after she tied the knot with Kody. Fortunately, Kody was eager to welcome more children into his ever-expanding polygamous clan and quickly adopted all of Robyn's kids. In Sister Wives season 16, Kody even implied that he preferred spending time with Robyn's kids as he spent most of the pandemic quarantined with his fourth wife and her children. Although they appear to be one big happy family, Sister Wives fans think Robyn and Kody changed Dayton's name to cover up their unpleasant past.
SCREENRANT VIDEO OF THE DAY
Related: Sister Wives: How Robyn Brown Made Money When She Was A Single Mom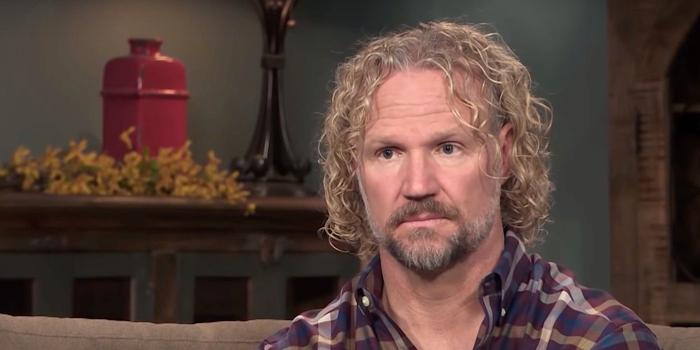 Sadly, Robyn confessed that she left her marriage with David because he was abusive. Robyn Brown shared that she had no choice but to take her children and leave her first marriage in 2007 because her ex-husband was abusive to her and her children. Fortunately, Robyn and her children have been safe as members of the Brown family, but Sister Wives fans noticed that Robyn's kids have undergone some alterations while assimilating to Kody's expansive clan. Most prominently, Sister Wives viewers believe Robyn and Kody decided to change Dayton's name, which was originally David. Robyn's first child's full name is David Dayton Brown, but the polygamous pair never refer to him by his actual first name. Fans speculate this is an attempt to erase Robyn's harrowing history with her ex-husband. A Reddit user shared, "Such a bizarre thing to... rename your child because you hate his bio dad."
Fans venture that Robyn and Kody Brown decided to use Dayton's middle name rather than his first name, David, because it is a reminder of her abusive marriage. By changing Dayton's name, Robyn and Kody can pretend she never had a husband before Kody. Although the Sister Wives fanbase has compassion for everything Robyn endured while in her first marriage, some viewers don't think it justifies changing her son's name. One fan asserted, "Robyn and Kody... don't care about their children's boundaries or preferences." Viewers have noticed Dayton still is still referred to as David by his siblings and close friends, indicating that Robyn's first son might not have wanted her to change his name. Others think Robyn's name change is just a harmless nickname that has stuck over the years. Another commenter established, "Parents having a nickname for [their] child... isn't unusual."
Robyn and her children led difficult lives before joining Kody Brown's plural marriage in Sister Wives, but some fans are skeptical of the fourth wife's reasons for altering her son's name. Whether she's trying to erase her painful past or simply referring to her son with a nickname, Sister Wives fans think they figured out why Kody and Robyn changed Dayton's name. Fortunately, Robyn didn't name any of her children after Kody in case their marriage goes south in Sister Wives.
Next: Sister Wives: Why Fans Don't Think Paedon Brown Deserves Any Praise
Source: slayeddragon/Reddit
ShareTweetEmail90 Day Fiancé: Why Mike Needed to Hear Nelcy's Blunt Translation Related TopicsAbout The AuthorChristopher Davis (858 Articles Published)
Christopher Davis is a freelance reality TV writer for Screen Rant. Since his graduation from Emerson College with a degree in visual and media arts back in 2019, Christopher has pursued the ever-evolving field of entertainment journalism. In his free time, Christopher loves to write, rewatch old seasons of RHONY, and work on his death drop.