The Batman vs. Zack Snyder's Batman: How Are They Different?
This article contains spoilers of The Batman and the DCEU.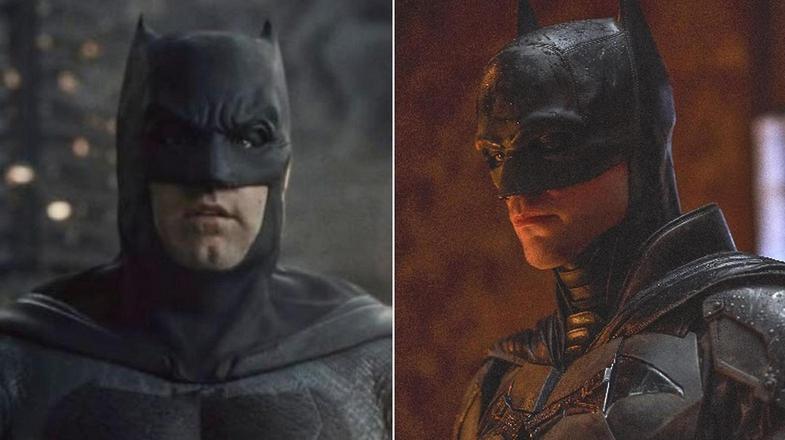 It's been nearly a decade since the release of a solo Batman movie, 2012's The Dark Knight Rises, and as we approach the 10-year anniversary of the much-debated conclusion to Christopher Nolan's acclaimed Dark Knight trilogy, a new standalone film about the Caped Crusader, Matt Reeves' The Batman, is now in theaters.
But meanwhile, in the interregnum between the end of Nolan's mostly brilliant triptych and what we hope is the beginning of a new series of Batfilms under Reeves' watch, a different variation of Gotham's protector showed up in two (or three, or even four, depending on how you look at it) movies between 2016 and 2021. Zack Snyder's version of Batman, played by Ben Affleck, debuted in Batman v Superman: Dawn of Justice, cameo'd in David Ayer's Suicide Squad, then starred in the 2017 iteration of Justice League and Snyder's restored, expanded, and revamped 2021 edition.
Affleck and Snyder's Batman may not quite be the Timothy Dalton of the long line of actors who have played the Dark Knight, but there are some parallels to that Welsh actor's two-film run as James Bond. For one, despite what we said above, Affleck's reign technically only lasted for two full motion pictures. Like Dalton's 007, Affleck's Bat was supposed to be more ruthless and obsessive, in contrast to Christian Bale's version in the Nolan movies, who saw his role as a civic duty but still yearned to quit the job.