Farmers welcome provision of extra flood relief funding in NSW – as it happened
NSW farmers have welcomed the provision of additional grants of $25,000 available to help producers in the flood-affected north of the state.
Primary producers were already eligible for $75,000 grants, but some smaller farmers missed out because of earning an off-farm income.
On Friday, during a visit to Ballina in northern NSW, federal emergency management minister Bridget McKenzie announced "the fourth tranche" of funding, which she said is a combination of state and federal money.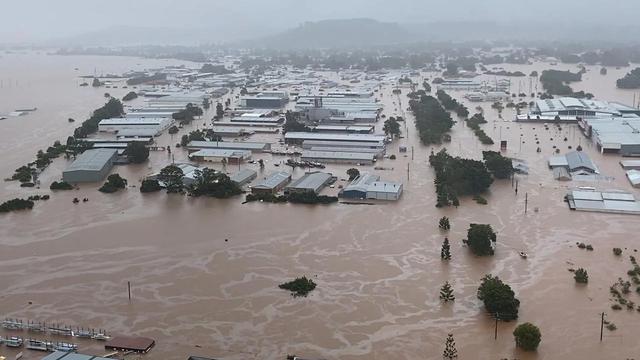 Rural landholder grants of up to $25,000 will be available to producers who earn less than 51% of their income off property.
The grant includes funding the removal of debris and deceased livestock, maintenance of livestock health, and repairing or replacing fencing, with a total of $35m available.
"The smaller landholder package ... recognises that not everybody is getting 100 per cent of their income off their property," Ms McKenzie said.
Asked why the grant did not match the $75,000 available to other producers she said "it's the disaster recovery assistance process", and that the response is being adapted as issues arise.
A total of $150m will be used to assist primary producers to protect supply chains, and boost recovery and rebuilding efforts.