Girl, 10, 'desperate to make friends' is rejected by every school in her area
Daniella, 39, said: "The schools just looked at her as 'that naughty child'. While she was in mainstream schooling, she was locked in classrooms when she was having meltdowns before she was diagnosed.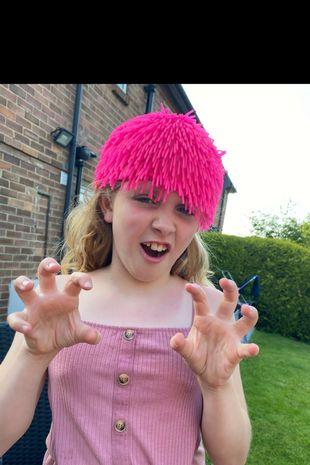 "She was running out of school with no shoes on onto main roads when she just 7 years old. Getting her into school was a nightmare. The anxiety was so high, I'd have to peel her off railings. If I was successful I'd get a phone call within half an hour that she'd run out or had a meltdown.
"Even once she joined her new specialist provision in 2020, her anxiety got to the point of being through the roof - at that point it was just impossible. She was trying to escape and abscond all the time."
Leyla was diagnosed with Autism and ADHD in 2019, and Daniella started looking at alternative places where Leyla could get an education. She found her a place at a partnership school with an "attached provision" to start in January 2020.
In December 2020, Leyla had PDA traits added to her diagnosis by Child and Adolescent Mental Health Services (CAMHS).Leyla's time at the new school started off well, but she was affected by lockdowns, and quickly became anxious as before. In June 2021, the school admitted it could not meet her needs.