The Narcotic Pleasures of #Cleantok
In the lowest depths of my pandemic torpor, one of the few things that would lift my spirits was watching organizing videos on TikTok. In 2020, while my kids were doing distance learning, I occasionally closed my bedroom door to muffle the sounds of at-home third grade and pre-K and submerged into the tidy, satisfying world of another mom cleaning and then restocking her spotless refrigerator with a colorful array of fruits, vegetables and adorable mini pepperoni.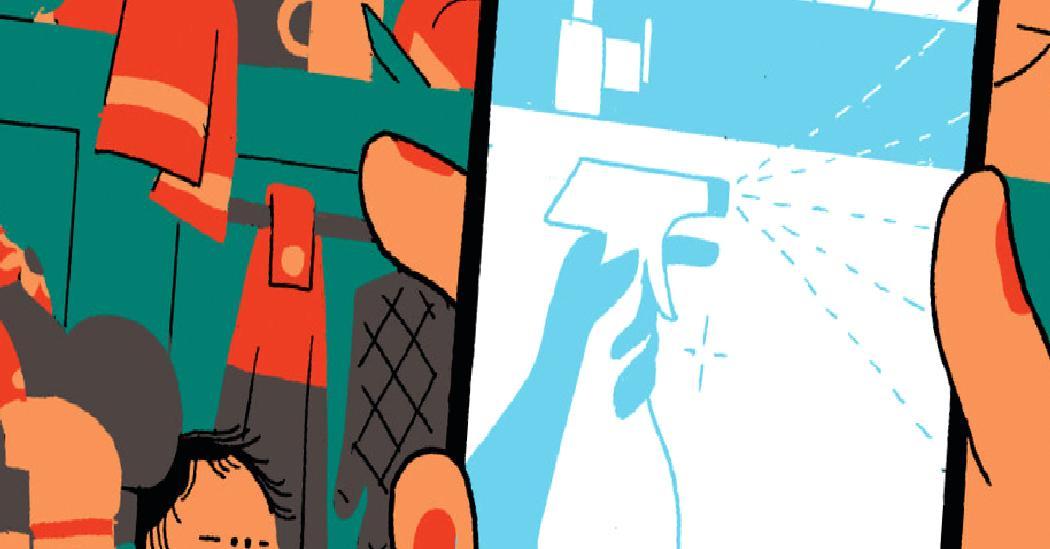 While there are many #cleantok creators and fans (that hashtag has around 30 billion views as of this writing), my favorite is @midwesternmama29, who has 3.7 million followers. Her name is Monica Brady, and when we recently video chatted, I learned that she's a 28-year-old mom of three girls, living in rural Michigan. Brady told me that she had no experience as a content creator or an influencer (though she hates that term — she calls herself a "feral influencer") before she started posting cleaning and organizing TikToks in the fall of 2020.
I, too, default to skepticism when it comes to the world of momfluencers. Especially on Instagram, when I see them posing with their aesthetically pleasing, apparently well-behaved children against the backdrop of a beach/farm/mountain during the golden hour, my gut always says, "You think you're better than me???"
But I don't feel that way when I watch Brady's videos. She generally doesn't face the camera, allowing only a well-manicured hand to come into view. You tend not to hear her in them, either; there's no narration, telling you what you should be doing or how you should do it better. Mostly, you hear the satisfying sound of efficiency, like snapping containers full of strawberries shut in one fluid motion before swiping them out of frame. Or the edifying thud of a refrigerator door being confidently and tightly shut. I don't enjoy most traditional A.S.M.R. — I can't stand whispery voices or fingers tapping — but the sounds of tidying really do it for me.