Today's coronavirus news: Chief public health officer expects rise in cases as public health measures scrapped; kids should get Pfizer's vaccine: NACI
The latest coronavirus news from Canada and around the world Friday. This file will be updated throughout the day. Web links to longer stories if available.
7:17 p.m. The provincial Health Ministry says there have been six more deaths related to COVID-19 in British Columbia as of Friday, The Canadian Press reports.
It brings the death toll to 2,966 since the pandemic began, according to CP.
B.C. reported 290 hospitalizations, a slight decline from Thursday when there were 298 people in hospital.
There are 46 people in intensive care.
The government says more than 4.3 million people aged five and older in the province have received two doses of the COVID-19 vaccine.
There are seven healthcare facilities with outbreaks, including Surrey Memorial Hospital.
2 p.m. Canada's top public health official suggested the country is unlikely to be caught up in the new wave of COVID-19 cases around the world, but could instead see a "blip" this spring.
Dr. Theresa Tam, chief public health officer of Canada, expects a rise in cases of COVID-19 as public health measures are lifted in Canada, but says severe outcomes in the country should be manageable.
"Hospitalizations could certainly come up when cases go up. However, it is expected that increase in hospitalization would be less than what we just saw," said Tam, referring to the massive Omicron wave Canada is only now riding out.
The Omicron wave of COVID-19 led to a new round of public health restrictions and school closures as hospitals were once again stressed to their limits to accommodate the huge number of cases coming through their doors.
After the peak in January, cases have been declining steadily and have since levelled off, with around 5,000 cases reported daily.
The daily average number of people in hospital with COVID-19 declined by 11 per cent since last week, and the number of people in intensive care declined by 14 per cent.
But as Canada's circumstances have stabilized, worrying trends have begun to emerge elsewhere.
The World Health Organization warned Tuesday that several regions have seen increases in cases in the Western Pacific, Africa and Europe.
While deaths attributed to the novel coronavirus are declining around globally, the Western Pacific region has seen a 12-per-cent increase in people killed by COVID-19 in the last week.
The renewed spread of COVID-19 abroad has been partially blamed on BA.2, a sublineage of the Omicron variant that has been dubbed "stealth Omicron."
Tam said the international data suggests BA.2 seeks out and targets people with poor immunity, including unvaccinated people without prior exposure to the Omicron variant.
That's why Canada, with 85 per cent of eligible people fully vaccinated, may be in a better position to prevent hospitalizations "even if there's a spring blip" in cases, Tam said.
BA.2 is spreading relatively slowly in Canada, and accounted for about 22 per cent of cases as of Feb. 20. It doesn't appear to to cause more severe illness than other variants, Tam said.
The Public Health Agency of Canada says about 56 per cent of adults have received a booster shot. Tam said there is a particular gap among people in their 50s.
"That would, I think, still be very relevant given the potential for an uptick as the public health measures are eased," Tam said.
Some provinces have been scrapping mask mandates in many indoor spaces, but Tam suggested people consider wearing masks anyway.
"To continue wearing a well-constructed, well-fitting mask is an important added layer of protection, even if not required by local authorities," she said.
1:35 p.m. Health officials in Nova Scotia are reporting continued community spread of COVID-19 and more deaths as the Omicron wave persists in the province.
In a weekly report released today, officials say the number of new hospital admissions remains high, with 41 reported between March 9 and March 15 along with 23 discharges.
There were also 15 more deaths attributed to novel coronavirus during that period, bringing the province's total number of deaths during the pandemic to 232.
1:25 p.m. Jean Charest says when it comes to lifting federal COVID-19 mandates, leaders should listen to health experts and not replace that advice with their own judgment.
Federal Conservatives and their supporters have long been calling for the removal of vaccine mandates for domestic air travellers, public servants and those working in federally regulated industries.
Tory MPs say rapid testing should be allowed for those who choose to be unvaccinated. They have dismissed the mandates, announced by Prime Minister Justin Trudeau before last summer's federal election, as driving division in the country and threatening people's livelihoods.
12:20 p.m. In a tweet on Friday, Ontario's Health Minister Christine Elliott said Friday will be her last day tweeting out daily COVID numbers, citing improving or stable key indicators and the lifting of provincial public health measures.
"With key indicators continuing to improve or remain stable & the majority of public health measures now lifted, today will be the last day I tweet the daily #COVID19 numbers," she said.
11:45 a.m. The National Advisory Committee on Immunization has released new guidelines that favour giving kids a Pfizer-BioNTech COVID-19 vaccine over the newly approved Moderna version.
Health Canada approved Moderna's pediatric COVID-19 vaccine for kids ages six to 11 on Thursday.
The risk of heart inflammation, known as myocarditis, in Moderna's child-sized dose is unknown, but the adult dose carries a slightly higher risk of the rare adverse complication in adolescents when compared to the vaccine from Pfizer-BioNTech.
10:20 a.m. (updated) Ontario is reporting 193 people in ICU due to COVID-19 and 615 in hospital overall testing positive for COVID-19, according to its latest report released Friday morning.
Of the people hospitalized, 45 per cent were admitted for COVID-19 and 56 per cent were admitted for other reasons but have since tested positive. For the ICU numbers, 79 per cent were admitted for COVID-19 and 21 per cent were admitted for other reasons but have since tested positive.
The numbers represent a 3 per cent decrease in the ICU COVID-19 count and a 4.5 per cent decrease in hospitalizations overall. 29 per cent of the province's 2,343 adult ICU beds remain available for new patients.
In Ontario, 31,942,537 vaccine doses have been administered. 92.8 per cent of Ontarians 12+ have one dose and 90.8 per cent have two doses.
Read the full story from the Star's Ashima Agnihotri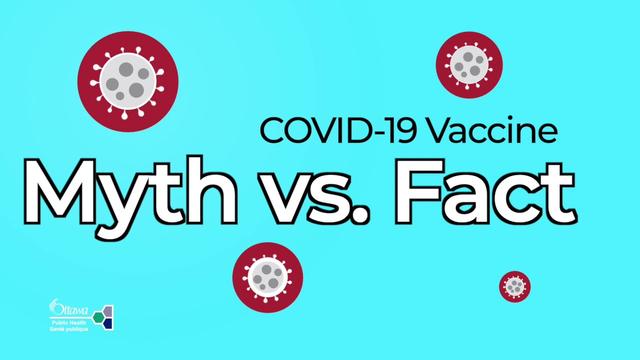 10:16 a.m. Ottawa is giving Toronto's Billy Bishop airport $14 million to help recover from the pandemic.
10:05 a.m. Italy on Friday marked the second anniversary of a tragic milestone of the coronavirus pandemic: the day when a convoy of army trucks had to transport the dead out of hard-hit Bergamo because the city's cemeteries and crematoria were full.
Premier Mario Draghi opened a press conference Friday with the leaders of Spain, Portugal and Greece by recalling that it was Italy's official Day of Remembrance for COVID-19 victims. The Health Ministry called for Italians to observe a minute of silence, President Sergio Mattarella paid tribute to the dead and the city of Bergamo held a commemoration at its living memorial: a park of newly planted trees.
"We bow down in memory of the victims," Mattarella said in his tribute. "The entire international community shares in the pain of the families."
9:07 a.m. Masks will no longer be mandatory in Durham schools when students return from March Break — however, those who traveled outside of Canada will have to mask up for a couple of weeks.
School boards in Durham are reminding families that students who traveled internationally during the break are required to wear a mask at school for 14 days after re-entering Canada.
"If your child has traveled internationally over the March Break, they are required under current federal travel requirements to wear a mask for 14 days after re-entry to Canada when in public places (including schools and child care), maintain a list of all close contacts and self-monitor for signs and symptoms of COVID-19," the Durham District School Board notes in a March 11 message to families.
7:30 a.m. For the first time since December, Niagara Health has no current COVID-19 outbreaks at any of its hospital sites, but another patient has died while being treated for the virus.
Niagara Health reported the latest outbreak at the hospital's oncology department ended Tuesday.
The hospital system reported it had 25 outbreaks during the fifth wave of the pandemic, due to the highly contagious Omicron variant.
The outbreaks, however, were resolved as a result of the diligence of Niagara Health's infection prevention and control team and other team members, the hospital system said in a statement posted online.
7:17 a.m. Australia head coach Graham Arnold has tested positive for COVID-19 for the second time this year as he was preparing to join the Socceroos camp for two must-win World Cup qualifying matches over the next two weeks.
Football Australia on Friday said Arnold returned the positive result after following national team protocols and undergoing a test on Thursday ahead of his planned arrival into camp on Friday.
The 58-year-old Arnold had the coronavirus in January and was in isolation for the game against Vietnam in Melbourne, with assistant Rene Meulensteen taking charge for the 4-0 Australia win.
6:15 a.m. Hong Kong's total coronavirus infections exceeded 1 million and the number of related deaths topped those in mainland China, as the city grapples with a widespread outbreak.
Health officials reported 20,079 confirmed infections on Friday, taking the total since the start of the pandemic to 1,016,944. Nearly 97 per cent of those came from Hong Kong's current wave, which began in December. Since Feb. 9, nearly 5,200 people have died from the virus.
The total number of deaths in Hong Kong — 5,401 — have exceeded the fatalities recorded in mainland China at 4,636. Mainland authorities have counted 126,234 confirmed cases, but unlike most countries, China does not count asymptomatic cases.
The city of 7.5 million is in the grip of an Omicron surge that has strained its health care system as hospitals reached maximum capacity. Coffins are running out and mortuaries are so full that bodies have to be temporarily stored in refrigerated containers.
Read more from The Associated Press.
5:32 a.m. COVID-19 cases continue to roll into the two Toronto-area hospitals where Eram Chhogala works as a trauma nurse. The numbers have dwindled to a stream instead of a wave, but each is a reminder of what the disease has done and could possibly still do.
"Previously, we had high numbers and waves where people came in heavy bottlenecks, and I'm just wondering if it's going to be the same thing again," Chhogala said in a phone interview this week. "You know, it's the wonder of, 'Is this going to happen again?'"
With mask mandates and other COVID-19 health restrictions lifting, many Canadians are finally able to envision a return to normal life. But, as they face burnout, staff shortages and daunting procedural backlogs, some health workers say it isn't so easy to move on.
Read more from The Canadian Press.
5:20 a.m. On Sunday, Andrea Rama, a 36-year-old Cambridge letter carrier and mother of two, shook hands with her pastor.
It was the first time since COVID-19 began restricting social contact to prevent transmission of the disease, that Rama can remember shaking hands with anyone. The emotion she felt took her by surprise.
Handshakes are especially meaningful now, she says, as we edge uncertainly into more normal routines, mingling with others after two years spent staying apart.
Read more from the Star's Francine Kopun.
5:10 a.m. WestJet Airlines Ltd. is preparing for an "immediate and dramatic" uptick in demand in the wake of the government of Canada's decision to remove pre-entry COVID-19 testing requirements for vaccinated travellers.
Ottawa announced Thursday that as of April 1, travellers arriving in Canada by air, land or water from any country no longer have to provide a negative COVID-19 test result to gain entry, as long as they've had at least two doses of an accepted vaccine.
The move comes after months of lobbying by the Canadian travel industry, which had argued that the requirement to seek out and pay for a rapid antigen test before boarding a flight home was an unnecessary barrier to family and business travel.
Read more from The Canadian Press.
5:05 a.m. The Ontario government has doubled down on lifting mask mandates in schools and rejected overtures by publicly funded school boards that want to maintain face coverings for a while longer — a practice some private schools intend to continue.
Some school boards, including Toronto's public and Catholic boards, asked for more time in lifting COVID-19 restrictions, rather than having to follow the province in ending mandatory masking in schools and most public spaces beginning Monday.
On Thursday, Ontario's chief medical officer of health sent a letter to those boards, confirming they are expected to make masks optional when students and staff return after March break.
Read more from the Star
5 a.m. As Ontario gets rid of masking requirements for most indoor settings on Monday, European countries that have already dropped public health restrictions are offering a glimpse of how the province may fare in the next several weeks, say doctors and scientists.
Perhaps unsurprisingly, several nations in western Europe with comparable vaccination rates to Ontario are experiencing rising daily case counts as society returns to some semblance of pre-pandemic normalcy, especially with the arrival of the more transmissible BA.2 subvariant of Omicron.
It's not unreasonable, then, to assume that Ontario will also see an uptick in daily cases as we drop our public health measures, combined with the spread of BA.2 and an influx of March break travellers returning to Canada, experts say.
Read more from the Star's May Warren and Kenyon Wallace.
Read more about: OttawaJOIN THE CONVERSATION Q:
Anyone can read Conversations, but to contribute, you should be registered Torstar account holder. If you do not yet have a Torstar account, you can create one now (it is free)
Sign In
Register
Conversations are opinions of our readers and are subject to the Code of Conduct. The Star does not endorse these opinions.