Binondo-Intramuros Bridge opens next month
With its location over Pasig River and dedicated pathways for pedestrians, joggers and bikers, it is expected that the Binondo-Intramuros Bridge, once opened, will attract the selfie-stick tourists who normally flood every square inch of scenic spots in Manila especially during sunset time, said Sadain.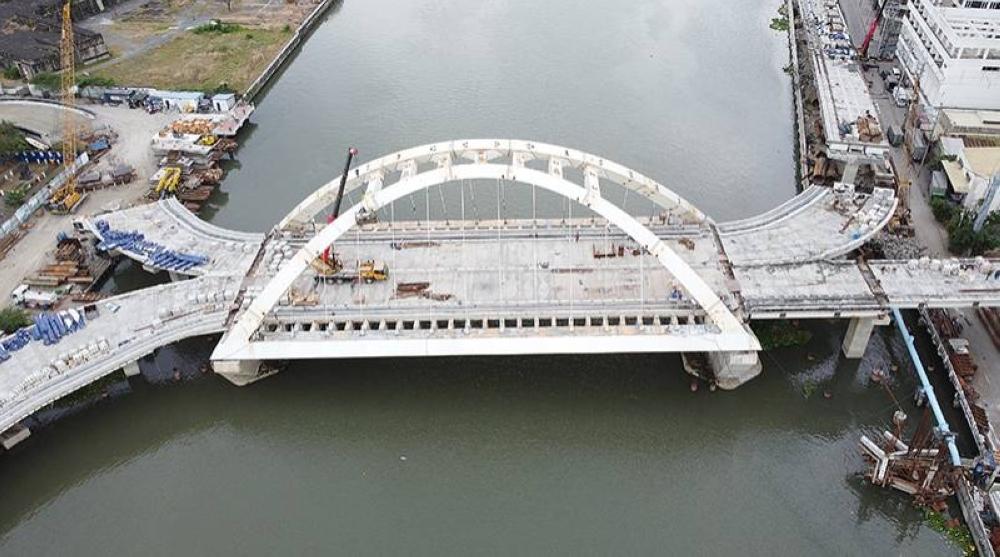 Amid a cycling boom prompted by the coronavirus pandemic and desire to reduce reliance on cars amid the rising fuel prices, the PHP 3.39-billion bridge financed by grant aid from the People's Republic of China has a protected pedestrian and bike lane.
The pedestrian and bike lane component is not just a safe and convenient option but is also a symbol of Philippine highway's fully embracing low-carbon transportation for a sustainable future.
In particular, the bike lane and pedestrian lane mean cyclists, pedestrians, as well as joggers, no longer must play chicken with motorized traffic for road space, added Sadain.
To date, workers are doing the access ramps, installation of inner and outer guard rails and light posts, repainting of steel components, and other miscellaneous activities.