Gimbal or electronic stabilizer? | Zhiyun Smooth Xs Hands-On: Compact, inexpensive smartphone gimbal with an integrated selfie stick
After my first attempts I am a bit disappointed. My videos are much too shaky for my taste, here I expected more from the gimbal, but maybe this is also due to my inexperience. But as easy as it looks in the polished commercials, it is not possible to shoot smooth videos with a gimbal. On the contrary, I have the feeling that even the integrated image stabilizer in the Mate 20 Pro does a better job than my inexperienced self with the gimbal. If you combine the electronic stabilizer with the gimbal (native camera app), you can see an even greater improvement in smooth movement. The handling is of course still a matter of practice and can be improved significantly.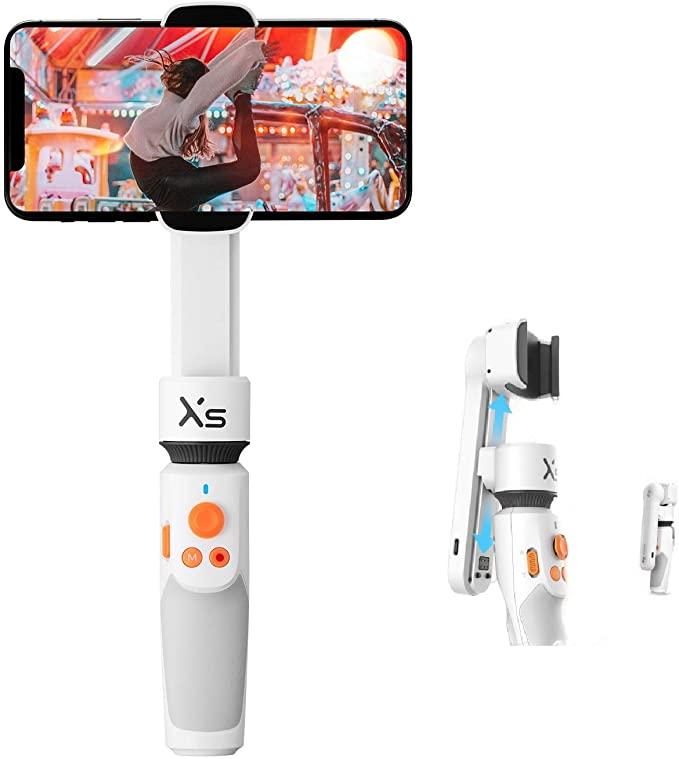 A lot depends on the software and the Cami app is not sophisticated enough at the moment, at least on Android. The gesture control only worked for me with the selfie camera, also the motion tracking is far from perfect and I have the impression that the integrated camera app shoots much better photos and videos.
On the other hand, there are the cool gimbal movement templates. If you place the gimbal on a tripod and let it run through some of the preset movement patterns then nothing will shake and you have some cool shots. Filming with the gimbal out of the hand is much more difficult to do without shaking. This requires a lot of practice with every gimbal, and 3-axis gimbals should have a slight advantage here.
The gimbal's greatest advantage is that the Smooth Xs is really small, handy and relatively inexpensive. But for shake-free shots you need a lot of practice and the software is, at least on Android, anything but sophisticated right now. The editor is a useful addition, though.