Google's Much-Hyped Pixel 6 Undercuts Its Peers at Just $599
Both share the same 12-megapixel ultrawide camera, and the Pixel 6 Pro has an additional 4x optical zoom 48-megapixel telephoto camera. It's not the first Pixel phone with a zoom sensor, but it is the first to have a triple-camera system. Unlike the Pixel 6, which only has optical image stabilization in its main camera, the Pro has it in every single lens. That should mean the cameras should be less prone to blurriness due to hand-shake (and more stable video).
The fixed-focus selfie cameras are different between the two. The Pixel 6 has an 8-megapixel shooter that can only handle 1080p at 30 frames per second, but the Pixel 6 Pro's 11-MP selfie cam can do 4K at 30 fps.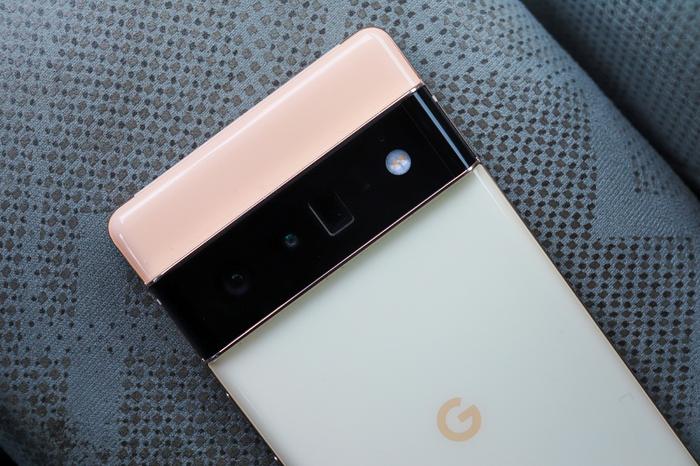 There are new camera modes for simulating fast motion and long exposures. Action Pan lets you simulate motion in a photo, like when a cyclist or train passes by. You'll get a motion blur effect around the subject, which is something you can only do with camera apps that include a manual mode.
Long Exposure simulates the effect of the shutter staying open for a long period of time. With this mode, you can create effects like streaks of cars on a highway, or a smooth and creamy-looking waterfall.
Powered by Tensor
Google says its Tensor processor unlocks a slew of new improvements in the camera. For example, the Pixel 6 range's video capabilities, in general, are purportedly leaps and bounds better as the chip can process many of the same algorithms it uses for photos.
Other Tensor perks include Magic Eraser, an editing feature in Google Photos that removes unwanted objects in the background of your photos with a single tap of your finger. (It'll even work on your older photos.) Face Unblur has the camera prioritizing a face in an image and will try to keep it as sharp as possible, even if the subject is moving.