Razer's Seiren BT mic, Audio Mixer, and Key Light Chroma are here to spice up your streams
The Seiren BT connects to smartphones and other devices through Bluetooth, which makes it easier to stream using a tripod, selfie stick, or other mounts. The microphone has a clip for attaching to clothes and other items.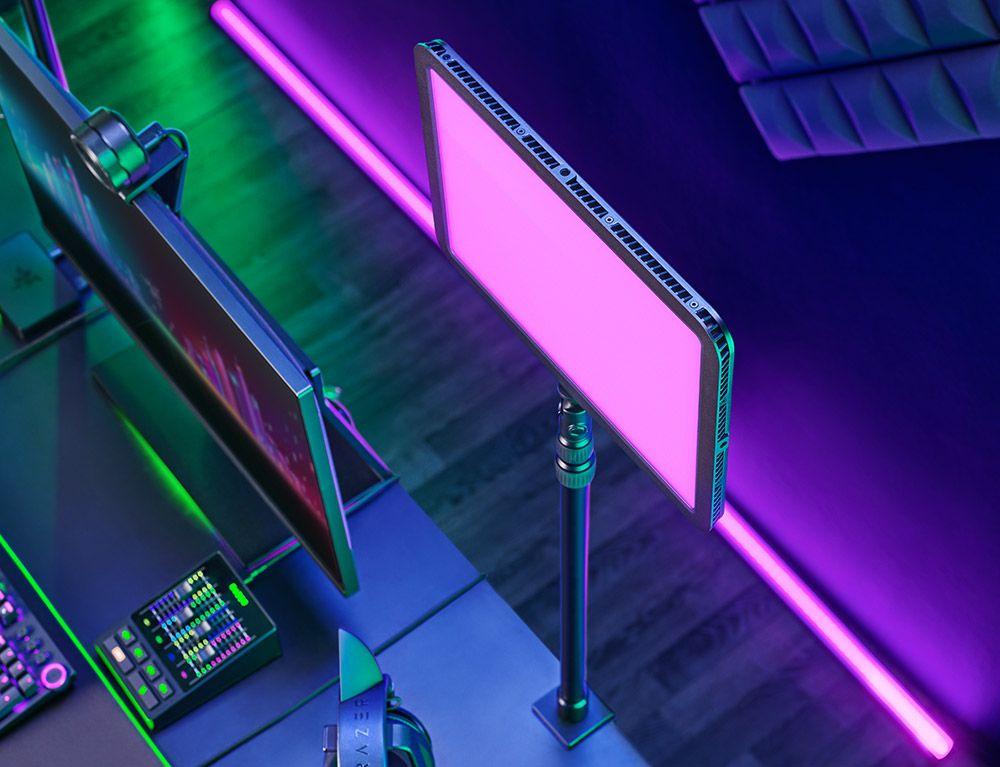 The Razer Streaming Mobile app can be used to customize streaming audio, such as using high or low suppression to deal with background noise. Indoor and outdoor windsocks come with the Seiren BT as well, providing a physical way to block pops and wind noise.
The Razer Audio Mixer supports four channels, which lets streamers control multiple audio sources at once. It works with hybrid-XLR, TRS Line In and Out, Optical TOS, and other forms of microphone connections. Audio levels, vocal effects, and other options can be controlled from the Razer Audio Mixer while live streaming.
The Razer Audio Mixer integrates with Razer Synapse 3 and works with digital output sources as well, such as game sound, chat, and music. Support for Synapse 3 means the mixer can be used for EQ functions and voice changers.