Types Of Ring Lights & Selfie Sticks For Well-Lit Selfies
not interested don't ask me againImage: Shutterstock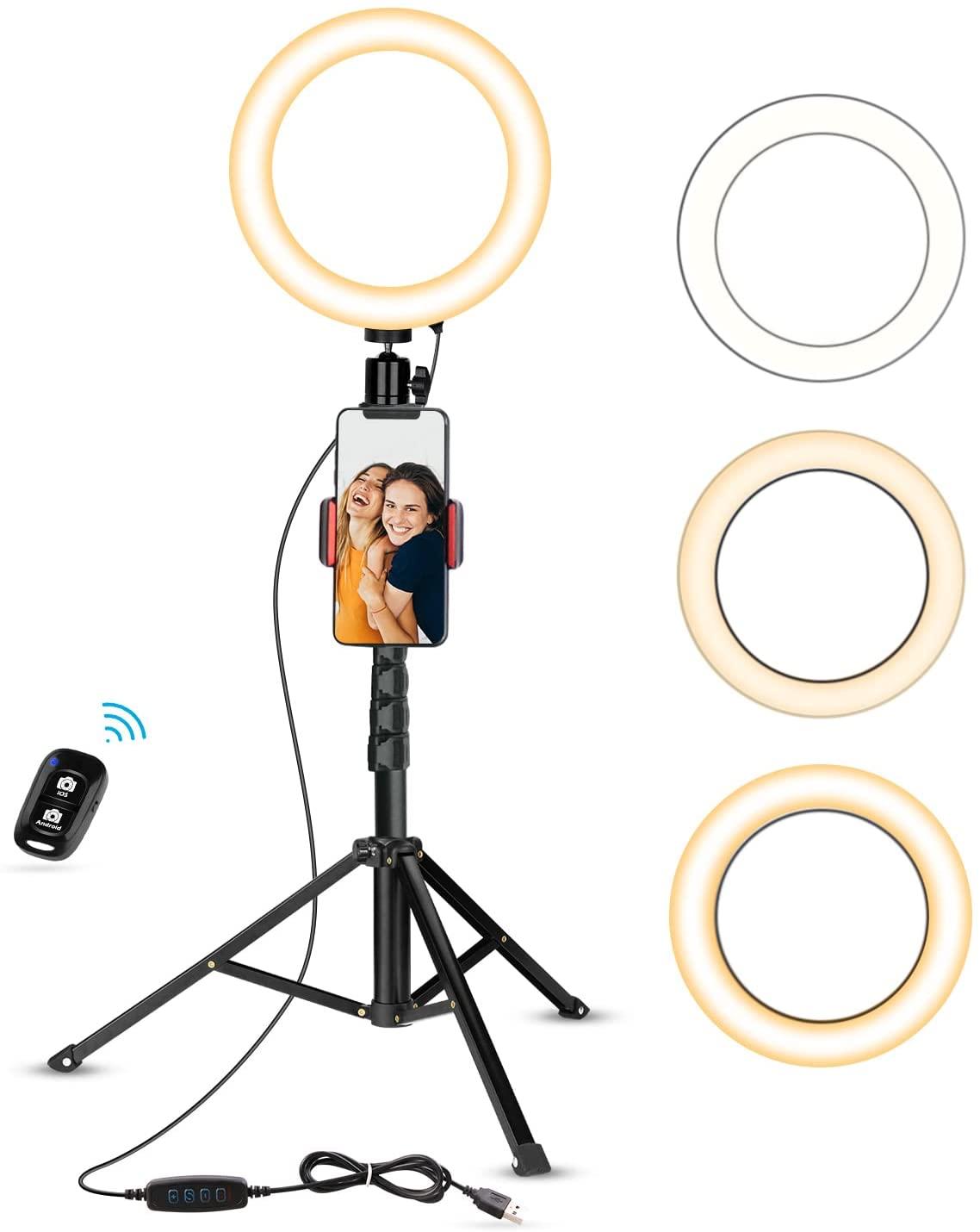 If you are wondering how some of your pictures come out utterly stunning while others are something you would never want anyone to see, the answer is lighting and the right angles. Good lighting and correctly-positioned camera angles can give you gorgeous Instagram-worthy selfies. Of course, you can't always have someone click nice pictures of you (I mean it would take a lot of effort in convincing anyone to do so all the time), and sometimes your personal designated photographer for the day who is probably your SO or friends may not even get the kind of lighting and camera angles you want right. In such times, it is always great if you can just manage to get your perfect selfies yourself. Luckily, there are tools that can up your selfie game. Ring lights and selfie sticks have offer you to achieve gorgeous clciks easily. We list out some essential types of selfie lights and stands that you can invest in.
Image: ShutterstockPhone Camera Ring Light AttachmentThis product is a portable ring light attachment for your smartphone front camera. It is a smart design for effortless selfies without the hassle of connecting wires and staying close to a plug point which would be quite limiting. These tools also offer adjustable light settings that range from yellow to white light which can be dimmed to your liking.
Image: ShutterstockRing Light & Phone Stand DeviceThis product has many variations. Professional MUAs and Youtubers usually use a larger ring light that has a straight stand in which the height of the light head can be adjusted according to your preferences. These large lights offer a phone holder at the centre of the ring so that you can place your phone correctly to get your planned shots. The other smaller ring lights with phone holders in this category come with flexible stands for both the ring light and the phone holder allowing you to bend it in any direction you please. These flexible ring ligtht selfie devices are great for those who would like to get the best angles from their selfies too and can even use it to record handwork like in DIY videos. Whatever size and type of ring light you choose depends on the kind of content you would be creating.Also read: What Is A Ring Light & Why You Should Use It For Makeup
Subscribe to our YouTube channel Next Story : Daniel Bauer Brings Back The Magic Of Textured & Voluminous WavesPlease wait while your comment is posting...SORT BY :Be the first one to comment.loading... View More Comments Next Story Loading...