Vecnos Launches Three New Colors of Award-Winning 360-degree Camera IQUI, adds AI to IQUISPIN App
IQUISPIN also now offers a Beauty function featuring a selection of three different facial filters that can be applied before transforming a photo into a mini video. With the addition of the Beauty function, Vecnos is further streamlining the editing process and making 360-degree content even easier to share on social media. IQUISPIN requires no prior editing experience while providing a variety of dynamic motions and fun and realistic 3D effects to take 360-degree content beyond the tiny planet.
Two optional accessories for IQUI will become available this summer on Amazon.com. IQUI's tripod adapter (TA-01), priced at $24.99 + tax, will enable users to mount IQUI on any tripod, monopod, selfie stick or other accessory fitted with the standard 1/4-inch screw thread. Designed to minimize the adapter's appearance in 360-degree photos, the tripod adapter is ultra slim and easy to operate. The compact lens cap (LC-01), priced at $9.99 + tax, covers all four lenses of IQUI's proprietary Quad-Lens Optical System in soft silicone rubber while still fitting easily in a pocket.
IQUI is the most compact 360-degree camera on the market, featuring a sleek pen-like design. It makes capturing 360-degree content fun and easy with a simple point-and-shoot approach. IQUI is available for $299 + tax at Amazon.com and b8ta.
Since its announcement in September 2020, IQUI has received four international product awards, including the iF Design Award 2021: Product and the Red Dot Award: Product Design 2021. Painstaking attention to usability, design and technical innovation, including its proprietary Quad-Lens Optical System, make IQUI the ideal 360-degree camera for enthusiasts and beginners alike.
Links
-IQUI Amazon product page: https://www.amazon.com/dp/B092YZNTG6 -Official IQUI product page https://vecnos.com/us/product/iqui -Images of IQUI, accessories and other visual assets: link-New AI function videos: Magic and Beauty-IQUISPIN sizzle reel: https://youtu.be/WypJdndH2k0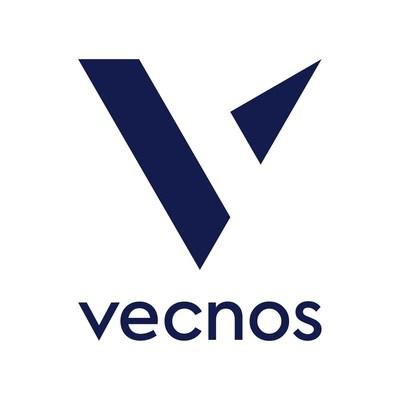 *1 Compatible with Equirectangular Projection Format JPEG images (aspect ratio: 1:2) shot on IQUI or other 360-degree cameras. Images larger than 4096 x 8192 pixels will be shrunk as necessary.
*2 Compatible with a smartphone installed with iOS 14, Android 8.0 or later with more than 4GB of storage.
About Vecnos
Vecnos Inc., the visual revolution company, is a startup venture launched in 2020, founded by the core team that designed and launched the pioneering Ricoh Theta 360-degree camera and led by CEO, Shu Ubukata. Vecnos develops and markets products including 360-degree consumer cameras, related software and services. Its first 360-degree camera, IQUI, has won four major design awards: iF Design Award 2021: Product (Germany), Red Dot Award: Product Design 2021 (Germany), Good Design Award 2020 Good Focus (New Business Design; Japan), and the Good Design® Award (US). www.vecnos.com/us
Twitter: @iqui_us | Facebook: @iqui.us | Instagram: @iqui_us
For more information, contact:Barbara Hagin, Breakaway Communications (for Vecnos)Mobile: 408.832.7626 | [email protected]
SOURCE Vecnos Inc.
https://www.vecnos.com