www.thegamer.com A Twitch Streamer Was Choked Out Live While Filming
A Twitch streamer was assaulted while streaming live from Amsterdam late last night. Reydempto, also known as Outdoor IRL guy, is an American living in Amsterdam since 2009. According to his Twitch profile, he started streaming with the intent of learning more about Amsterdam, Dutch culture, and to practice the local dialect before applying for citizenship in 2024.
Last night, Reydempto was walking around downtown Amsterdam with a selfie stick as he frequently does. After noting how he feels "totally fine" thanks to the "police stations everywhere," he's approached by an intoxicated man who seems to take offense to the Twitch streamer's presence.
Related: Amouranth Interview: "I Just Work Harder - Full Stop"
THEGAMER VIDEO OF THE DAY
"I'm live on Twitch, and I'm gonna kill this motherf---er if he's gonna do it," the assailant says as he grabs Reydempto by the throat.
"Oh god, let go of me man," Reydempto responds, obviously alarmed. "No seriously, let the f--- go of me."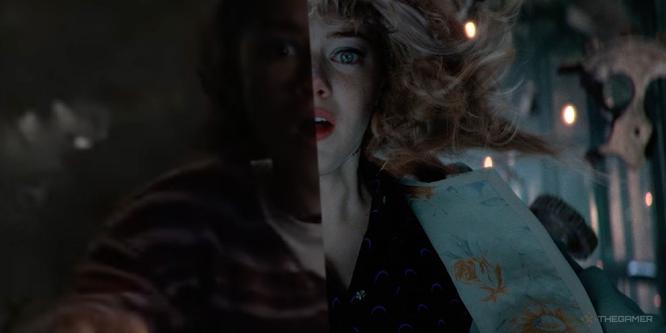 After that, the screen goes black as Reydempto apparently drops the selfie stick. We only find out from Dexerto and follow-up streams on Reydempto's Twitch channel that he survived the encounter without lasting harm.
Thanks to the nearby police stations, Reydempto was able to get help and also report the assault to the local authorities. Amsterdam police have plenty of evidence thanks to Reydempto's recording which captured significant details of the assailant, such as height, facial features, and the Italian flag on his jacket.
Reydempto seems shaken but in good spirits following the encounter. Here's hoping local police are able to catch this guy.
Next: I Only Like Sports When They're Not Real
New Eeveelution Has Already Been Practically Confirmed By The Anime
With minor exceptions, every Eevee evolves in the Pokemon anime, and Chloe's Eevee in Master Journeys won't be an exception.
Read NextShareTweetEmail Related TopicsAbout The AuthorSean Murray(5627 Articles Published)
Freelance writer and contributor at The Gamer, Sean hails from Toronto, Canada. If you ask Sean what he likes, he'll say, "Robots, Ninjas, donuts - in that order."